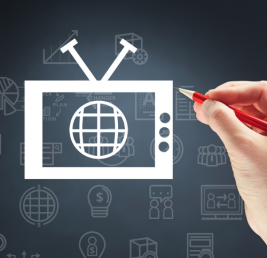 IPTV/OTT Operational Readiness Lead (Hungary) – €6.5-8k per month
6500-8000 /Monthly

Freelance

Full Time

Onsite

Posted 4 months ago
Apply Before: : 2020-04-01
Job Detail
Job Description
Join our team of Lancelots! Together, we are the Knights Of Digital Age.
At freelancelot.IT we treat you as our valued partners with respect, trust and transparency.
+ The Client + The Project +  Click here to learn more (we are never short of the necessary information)
Position: IPTV/OTT Operational Readiness Lead
Contract type: independent consultant via freelance contract (self employed, limited company)
Project location: *** Based on Client site in Hungary (Budapest) ***
Contract Rate: €6.5-8k per month + expenses (based on a day rate depending on your seniority)
Project duration: 6+ months (likely to extend)
Start date: ASAP
Our Client is a specialist consulting firm of industry experts focused on the global telecommunications, media and technology industries. The project delivers into a large Pan-European Telecoms providers covering a number of countries in Europe to build and manage an IPTV/OTT solution delivery and operations.
The Operational Readiness Lead is responsible for defining and enforcing the IPTV/OTT Operational standards to be applied across the regions, adopting ITIL methodology if/where possible.
Responsibilities
Ensuring that processes related to the implementation and support of the IPTV/Cloud systems is done in accordance with industry best practice;
Documenting processes and that these processes are managed in order to effectively deliver the required system and quality performance and service availability;
Gather information about the IPTV/Cloud network and propose operational support systems and tools that ensure service availability meets KPIs;
Define KPIs that align to industry, business and customer expectations
Work in partnership with existing operational teams where possible to maximize operational procedure alignment
Document operational readiness procedures that operational teams can adopt to support the OTT service, that include processes, monitoring and ticketing tools
Define and implement industry standard monitoring and fault management tools i.e. Jira
The lead should also ensure STB applications and network PVR functions are supported. There may also be a requirement to build an operations centre/team that could include network management development of management systems such as BSS/OSS
Requirements
10+ years direct experience in Telecommunication, 5+ years' work experience in Video Industry (including OTT video service) ideally with a well-known video service operator or video equipment vendor.
Proven work experience in Support / Operations, someone who Lead Operational Readiness for a similar project ideally in a similar role
Experience of working in an ITIL environment
Hands-on knowledge in documenting processes and writing operational handbooks.
OSS Service Assurance experience (Fault and Performance Management)
Excellent communication skills
Outstanding organisational skills
Degree in a related technical, Operations Management or related field
Local candidates are preferred.
Please only apply, if you have the relevant experience above. In order to articulate the value you can bring to this role please highlight your relevant experience per requirement below with project examples!
No Visa, no sponsorship. You have to be an independent consultant in the EU and will provide your services as a Self Employed or through your own limited company.
Must have skills:
Required skills