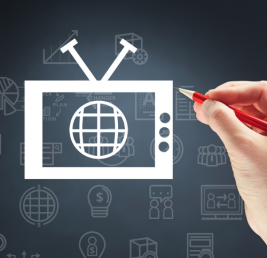 IPTV/OTT Service Operations Manager (Hungary) – €6.5-8k per month
6500-8000 /Monthly

Freelance

Full Time

Onsite

Posted 4 months ago
Apply Before: : 2020-03-23
Job Detail
Job Description
Join our team of Lancelots! Together, we are the Knights Of Digital Age.
At freelancelot.IT we treat you as our valued partners with respect, trust and transparency.
+ The Client + The Project +  Click here to learn more (we are never short of the necessary information)
Position: IPTV/OTT Service Operations Manager
Contract type: independent consultant via freelance contract (self employed, limited company)
Project location: *** Based on Client site in Hungary (Budapest) ***
Contract Rate: €6.5-8k per month + expenses (based on a day rate depending on your seniority)
Project duration: 6+ months (likely to extend)
Start date: ASAP
Our Client is a specialist consulting firm of industry experts focused on the global telecommunications, media and technology industries. The project delivers into a large Pan-European Telecoms providers covering a number of countries in Europe to build and manage an IPTV/OTT solution delivery and operations.
The primary function of the position is to ensure the correct operation of the systems under control through the application of the relevant processes and practices across the organisation.
Management of a 2nd / 3rd line technical support team tasked with the prompt resolution of any escalated incidents 24/7
Working with partner companies as required
Management of team members in line with all company policies
Responsibilities
Ensure all operations are carried in an appropriate, cost-effective way
Improve operational management systems, processes and best practices
Perform quality controls and monitor production KPIs
Represent the support functions in performance reviews with NOC management
Participation in periodic SLA / LOA review meetings
Provision of platform performance data
Provision of fault data
Assist in the RCA process for all issues
Assist in the investigation and resolution of all Problem records
Close liaison with partner / vendor companies
Support Change Management / planned work as required
Recruit, train and supervise staff including the setting of team and individual objectives
Requirements
10+ years direct experience in Telecommunication, 5+ years' work experience in Video Industry (including OTT video service) ideally with a well-known video service operator or video equipment vendor.
Proven work experience as operations / service manager or similar role
Proven knowledge / experience in an IPTV / OTT supervisory / leadership role
Operator on IPTV Solution delivery for both IPTV and OTT solution with experience in Cloud Operation (Private or public)
Min 3 Years of on Metadata/EPG
Experience of working in a ITIL environment
Knowledge of organisational effectiveness and operations management
Excellent communication skills
Leadership ability
Outstanding organisational skills
Degree in a related technical, Operations Management or related field
Local candidates are preferred.
Please only apply, if you have the relevant experience above. In order to articulate the value you can bring to this role please highlight your relevant experience per requirement below with project examples!
No Visa, no sponsorship. You have to be an independent consultant in the EU and will provide your services as a Self Employed or through your own limited company.
Must have skills:
Required skills