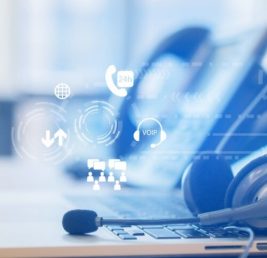 L2 Desktop Support Engineer (freelancer/contractor €1500-€1700 per month)
1700-1900 /Monthly

Freelance

Full Time

Onsite

Posted 11 months ago
Apply Before: : 2019-10-01
Job Detail
Job Description
Együttműködés formája: szerződéses / kontrakt (egyéni vállalkozóként, ill. kft.)
Projekt helyszín: Budapest, XIII. kerület
Projekt hossza: 1 év (további hosszabbítás lehetséges)
Partnerünk egy amerikai székhelyű globális szereplő, aki budapesti irodájukba keresnek L2 Desktop Support Engineer-t. Az elvárt együttműködés formája projekt alapú. Amennyiben nincs tapasztalatod szerződéses munkával csapatunk minden lehetséges segítséget megad, hogy első projekted a freelancelot.IT-n keresztül lebonyolítsd.
A pozícióhoz nélkülözhetetlen a társalgási szintű angol nyelvtudás, illetve ezen felül német nyelvtudás előnynek számít.
Responsibilities
// Address user tickets regarding hardware, software and networking
// Walk customers through installing applications and computer peripherals
// Ask targeted questions to diagnose problems
// Guide users with simple, step-by-step instructions
// Conduct remote troubleshooting
// Record technical issues and solutions in logs
// Direct unresolved issues to the next level of support personnel
// Follow up with clients to ensure their systems are functional
// Report customer feedback and potential product requests
// Help create technical documentation and manuals
Requirements
// Must be experienced as a Desktop Support Engineer (2-3 years)
// Hands-on experience with Windows.
// Working knowledge of office automation products and computer peripherals, like printers and scanners
// Ability to perform remote troubleshooting and provide clear instructions
// Excellent problem-solving and multitasking skills
// Customer-oriented attitude
Special Requirements:
// German language (nice to have)
Please only apply, if you are a EU passport holder or have relevant work permit to work as a Self Employed or through a limited company in Hungary.
Required skills