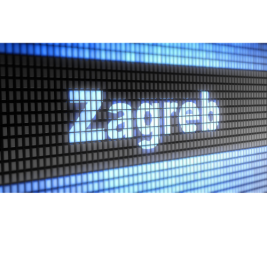 Senior OSS/BSS Program Director (Zagreb, Croatia) – €8-11k per month
8000-11000 /Monthly

Freelance

Full Time

Onsite

Posted 9 months ago
Apply Before: : 2019-11-29
Job Detail
Job Description
Join our team of Lancelots, we are the Knights Of Digital Age. Be rest assured, at freelancelot.IT we treat you as our valued partners with respect, trust and transparency.
+ The Client + The Project +  Click here to learn more (we are never short of the necessary information)
Position: OSS/BSS Program Delivery Director
Contract type: independent consultant via freelance contract (self employed, limited company)
Project location: *** Zagreb, Croatia *** FULL-TIME ON-SITE is a must on this role
Contract Rate: €8-11k per month (all inclusive, based on a day rate depending on your seniority)
Project duration: Initial 6 months (likely to extend)
Start date: Immediate
This is a critical and strategic role, therefore to be successful You MUST be…
++ A strong and structured Program Director, ready attend Customer location in Zagreb, Croatia on a full-time basis onsite
++ A senior delivery professional with overall 20-25 years of experience
++ Having Telco & OSS/BSS as your bread&butter (ideally with Order Management background)
++ Experienced in owning complex professional services delivery programs combining an offshore/onshore delivery model
++ A proven System Integrator, incl. gravitas to handle multi-vendor dynamics
++ Ready to become the owner of Services Delivery within a major OSS Transformation programme engaging at CxO levels.
Yes! This is going to be a challenging and demanding role and we are looking for you, if you are READY-MADE!
Please only apply, if you have the relevant experience above. In order to articulate the value you can bring to this role please highlight your relevant experience per requirement below with project examples!
No Visa, no sponsorship. You have to be an independent consultant in the EU and will provide your services as a Self Employed or through your own limited company.
Required skills