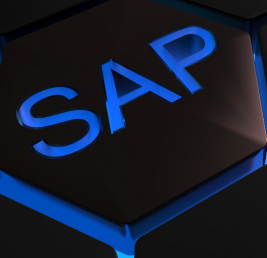 Senior SAP MM Consultant (Hungary/Poland) – €8-9k per month
8000-9000 /Monthly

Freelance

Full Time

Posted 3 months ago
Apply Before: : 2020-05-18
Job Detail
Job Description
Join our team of Lancelots! Together, we are the Knights Of Digital Age.
At Freelancelot.IT we treat you as our valued partners with respect, trust and transparency.
+ The Client + The Project +  Click here to learn more (we are never short of the necessary information)
Position: Senior SAP MM Consultant
Contract type: independent consultant via freelance contract (self employed, limited company)
Project location: *** Budapest (50%), Poland (50%) – will require travelling between Client sites ***
Contract Rate: €8-9k per month + expenses (based on a day rate depending on your seniority)
Project duration: 6+ months (likely to extend to 12+ months)
Start date: ASAP
The Senior SAP MM consultant is considered as 3rd level support within the Operational Support process.
The role is accountable for the following tasks within the change control process
Creation of the  Functional Design Documentation (FDD)  including

Detailed solution design
Test scenarios/scripts to validate the solution
The MM Consultant acts as liaison with the live businesses to:
Proactively engage with solution proposals
Keep up networking within the respective functional area/module
Ensure leveraging best practices
It tightly collaborates with the Global Solution Architects in order to ensure global template consistency and solution fits across business areas. The role also supports multiple projects and BAU activities, so they are not dedicated resources for a single project.
Reviews and supports testing of the developer code for developments in conjunction with developers and liaises and resolves  faults identified with the Data Migration / Integration and Testing teams in support of testing cycles.
Required Skillset:
Five years plus working with SAP or variant in a hands on project environment
Experience in enterprise-level SAP projects using waterfall methodology throughout the whole life cycle with repeated and demonstrable success
Expert level understanding of the SAP product suite
Extensive experience with SAP configuration, including workflows, validation rules, and security controls
Experience defining business requirements, writing functional design documentation
Expert level experience of SAP modules and underlying architecture design
Experience in designing SAP software components
Experience integrating SAP with different business systems, as well as working with integration tools
Expert level understanding of environment management, release management, code versioning best practices, and deployment methodologies
Languages: Strong spoken/written in English, Polish/Hungarian is a plus
Please only apply, if you have the relevant experience above. In order to articulate the value you can bring to this role please highlight your relevant experience per requirement below with project examples!
No Visa, no sponsorship. You have to be an independent consultant in the EU and will provide your services as a Self Employed or through your own limited company.
Must have skills:
Required skills