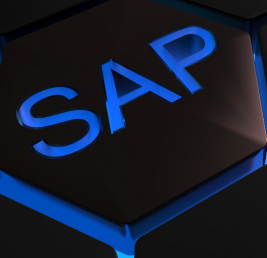 SAP Solution Manager / Delivery Lead – Senior Solution Architect profile FI/CO/MM (Hungary/Poland) – €9-11k per month)
9000-11000 /Monthly

Freelance

Full Time

Onsite

Posted 9 months ago
Apply Before: : 2019-11-04
Job Detail
Job Description
Join our team of Lancelots! Together, we are the Knights Of Digital Age.
At Freelancelot.IT we treat you as our valued partners with respect, trust and transparency.
+ The Client + The Project +  Click here to learn more (we are never short of the necessary information)
Position: SAP Solution Manager / Delivery Lead
Contract type: independent consultant via freelance contract (self employed, limited company)
Project location: *** Based on Client site (will require travelling) shared between Hungary (Budapest) 40% and Poland (Krakow, Lodz) 60% ***
Contract Rate: €9-11k per month + expenses (based on a day rate depending on your seniority)
Project duration: 6-12 months (likely to extend to 12+ months)
Start date: Immediate
The Delivery Lead owns the functional and technical prioritisation in accordance with the Program delivery plan & ERP Service OPS. It is is responsible for ensuring that the S/4 Hana FI solution is delivered in accordance to the programme delivery schedule and to an agreed quality (compliant with the S/4 Hana template)
This is a critical and strategic technical management role and will be responsible for:
Allocation and management of all resources required to deploy the solution throughout all phases of a deployment project, including: Discovery (Requirements gathering/Fit Gap session), Build, Test, Train & Deploy.++ Coordination of all the activities of the assigned resources in alignment with the deployment Project Managers.
Liaise with various program stakeholders and report to programme management on template solution, CR's and deployment status.
Responsible for ensuring that Functional Design documentation is produced to an agreed format, agreed quality standard and in accordance with the documented ERP design principles of the Global Template.
Ensuring agreed request for changes (RFC's) as a result of the Change Control Board (project and business as usual BAU) are catalogued, prioritised, resourced, monitored, managed and closed in accordance with an agreed timeframe to an agreed quality in consultation ERP Service Operations Service Delivery Managers.
Required Skillset:
Excellent knowledge on SAP modules within the template solution: FI-GL, FI-AR, FI-AP, FI-TR, FSCM, COPA, CO-CCA, CO-PCA, MM-PUR, MM-LIV.
Previous Solution Architect and management experience
Languages: Excellent in both English/Polish
Please only apply, if you have the relevant experience above. In order to articulate the value you can bring to this role please highlight your relevant experience per requirement below with project examples!
No Visa, no sponsorship. You have to be an independent consultant in the EU and will provide your services as a Self Employed or through your own limited company.
Must have skills:
Required skills