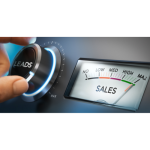 Overview
Posted Jobs 0

Viewed 105

Founded Since 1998
Company Description
+ The Client +
Our Client is a consulting and managed services provider headquartered in India with delivery centers in North America, Europe, India, and Africa. Focused on the typical Telco Digital Service Provider (DSP's) develops ecosystems helping DSPs to transform their IT, products, operations and networks to meet their strategic objectives.
Provides end-to-end IT/software architecture consulting, application development, systems integration, testing, maintenance & support.
Enables strategic digital transformation programs by designing and developing digital portals, mobile applications & end-user-based products for linear TV and OTT applications
Provides insights and thought leadership-led transformation services leveraging next-gen technologies such as RPA (robotic process automation), AI/ML (artificial intelligence/machine learning), SDN-NFV (software-defined networking/network function virtualization) and next-gen OSS/BSS systems
Its business consulting team provides Six Sigma process improvement and automation/RPA consulting services to telco operations teams with specific frameworks and solutions that accelerate time-to-benefit for their clients.
+ The "Project" +
Ownership for growing & scaling accounts in the CSP space within the DACH region, in particular Germany.  Selling into Deutsche Telekom / T-Mobile in Germany and related Natco's in Europe. Independent management of sales portfolio, managing strategic relationships at senior level and ability to generate new business up to $3-$5M p.a.